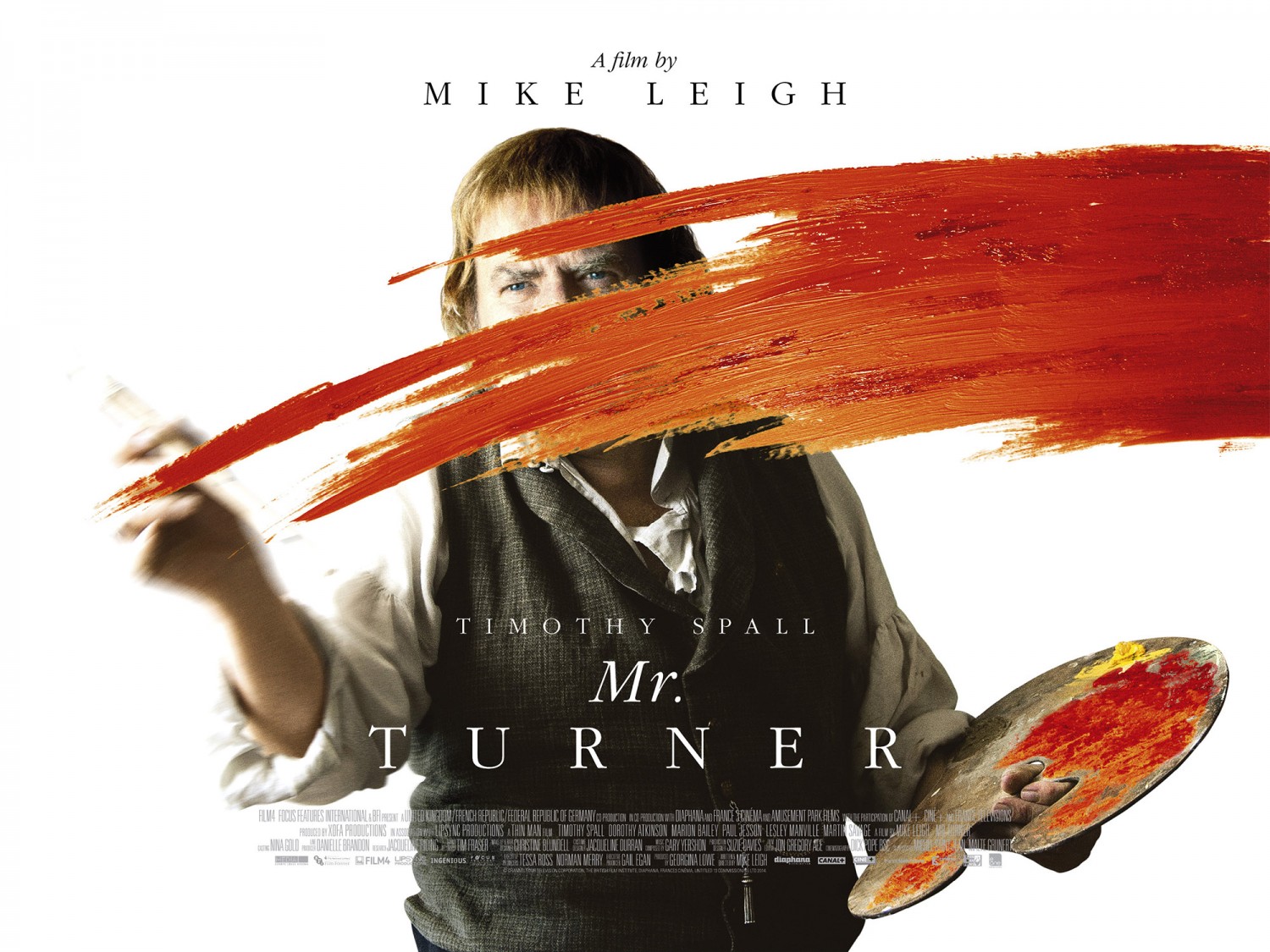 Here are two beautiful period pieces, though the images they paint are not the most glamorous at times. "Mr. Turner" is your classic epic bio-pic, taking place in 1800's England, "A Most Violent Year" takes place during the turbulent early 80's in New York City. Both films are sublime, gritty and oozing with great atmosphere.
Mr. Turner
(
2014, directed by Mike Leigh. U.K., France, Germany. In English, Color, 150 minutes)
Timothy Spall plays the titular seascape painter J.M.W. Turner in Mike Leigh's wonderfully decadent film. Thanks to Leigh's direction, "Mr. Turner" is a fly-by-its-seam look at the man with elaborate and unconventional ways of drawing a scene. Surprisingly brisk at 150 minutes, "Mr. Turner" has the scale of being a great miniseries but is effectively condensed to a palatable product. Stunning performances by all and a beautiful, not conventionally structured look biography.
Rating: A-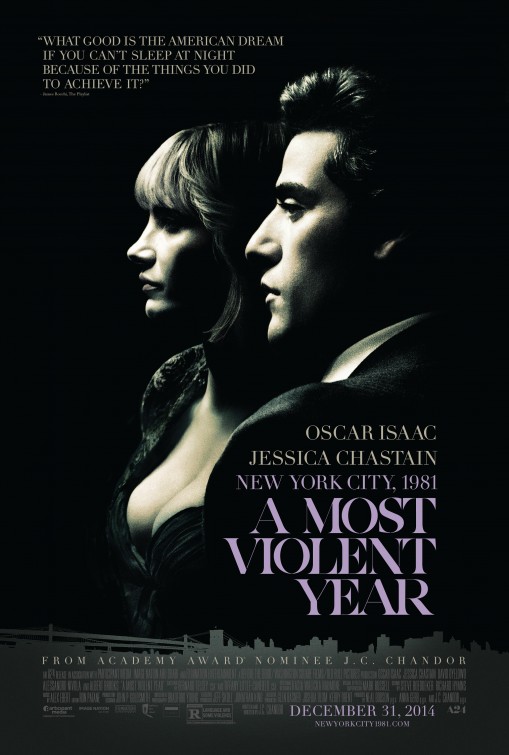 A Most Violent Year
(
2014, directed by J.C. Chandor. U.S.A., English, Color, 125 minutes)
How does one stay true to their morals when everything around them is based on immoral actions? That's the theme radiating throughout as Abel Morales (Oscar Isaac) tries to expand his oil supply business during the most violent year in New York City's history - 1981. How appropriate for a film like this to come out now, where greed and corruption seem to rule. Watching Abel try to make things right for his family and business in the most honest way he knows how is inspiring in these times, and Isaac gives an honest and powerfully restrained performance. This gritty, neo-noir-esque film follows in the steps as other urban greats like "The Friends of Eddie Coyle" and "The French Connection".
Rating: B+